In case you might be a MAPS member (Medical Affairs Professional Society), I feel free to invite you joining me at an exciting launch event of the MAPS Switzerland/Nordics Chapter.
Myself representing Roche, together with Emma Booth from Amgen, Sameer Lal from Indegene and the chapter leads, we will discuss "The Power of Digital in Medical Affairs". This might also be a special opportunity for any questions you might have on the topic.
The session takes place December 16 2021, 5-6 p.m. CET (8-9 a.m. PST). Looking forward seeing you there.
Addendum March 2022: Find the recording of the session on the MAPS chapter site.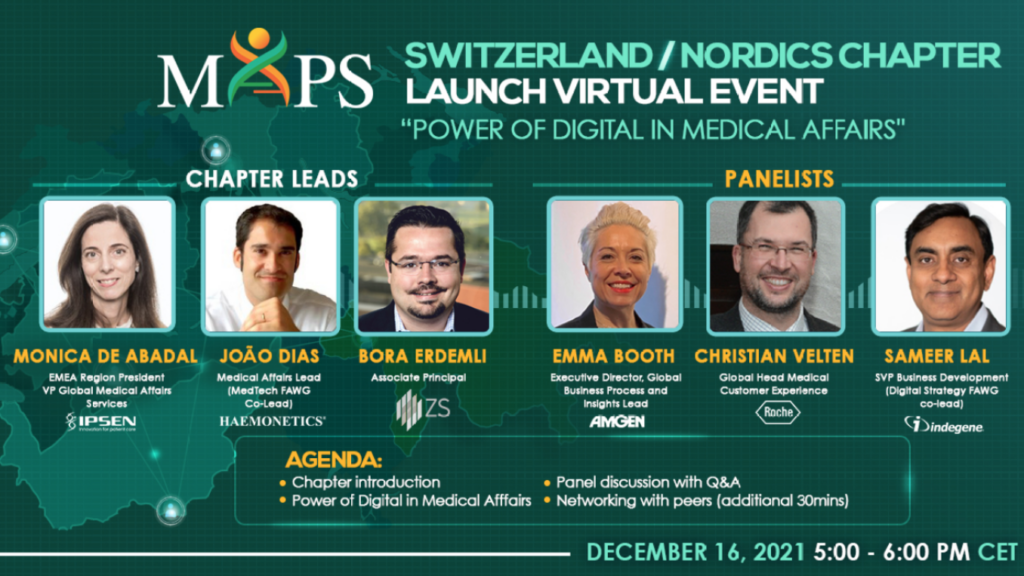 ---