Forrester has published a case study about how Etsy invests in customer understanding to steer growth. Outcomes:
10% lift in ability to find desired search items
9% increase in likelihood to purchase
70% increase in purchases between UK sellers and UK buyers
Feel free to access the full case report on the Forrester site …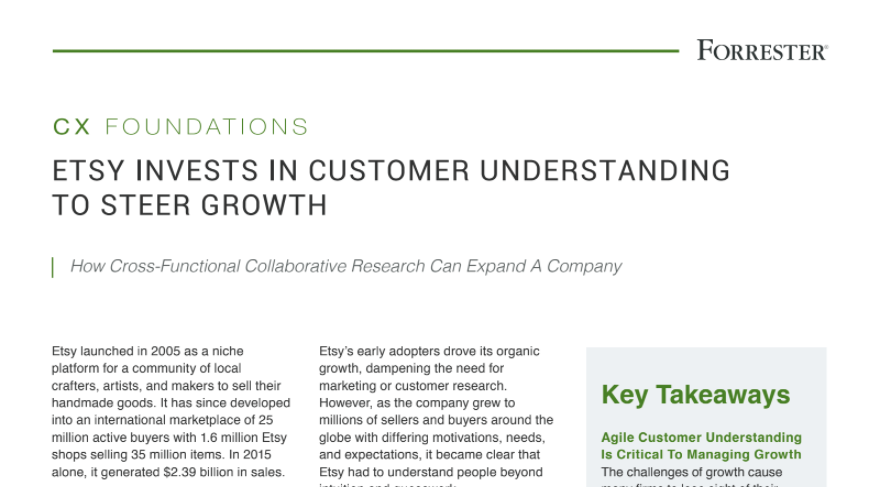 Declaration of interests:
The author and the site declare the absence of any financial or non-financial interests, respectively any business relation with any of the companies mentioned at time of publication. The business case is exclusively shared based on meeting the editorial criteria of 'CX Inspiration Hub'.